Looking for the Best Cloud-based ERP Software for Schools? If yes, In this article, we have listed down the 5 Effective Cloud-based School ERP Software in India. 
School ERP Software is a dedicated software designed for educational institutions to facilitate the tasks and complex operations of the School. With the evolution of technology, The Traditional Management System is no longer feasible because it involves high cost and less productivity. On the contrary, Cloud-enabled software provides greater accuracy and faster results.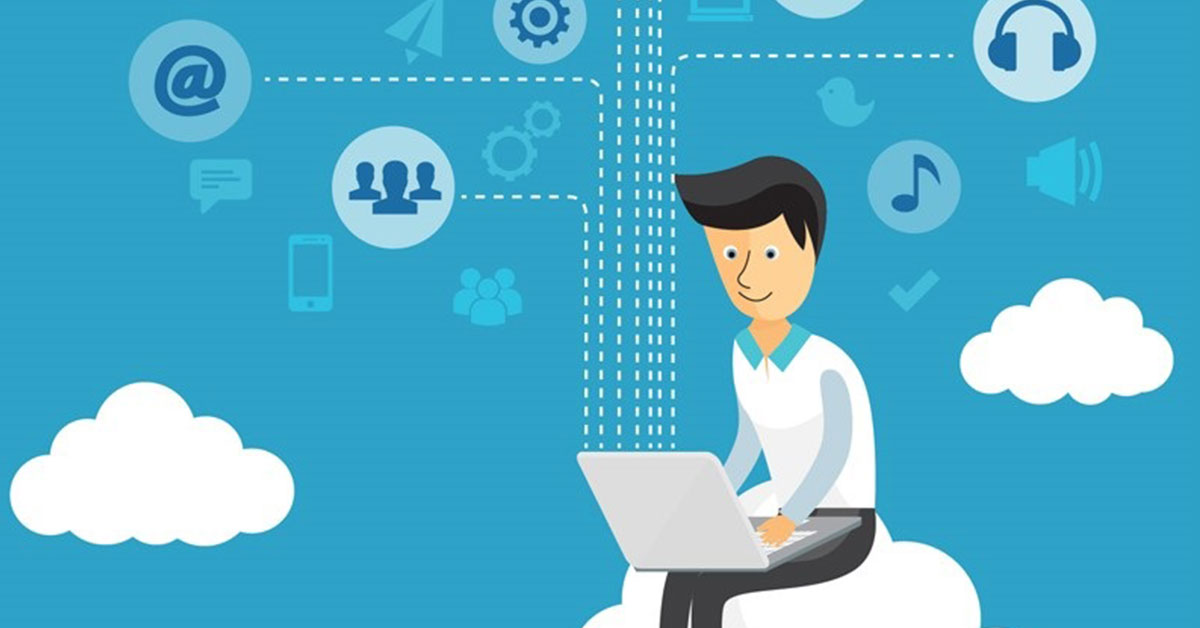 Around 50% of the Schools have implemented cloud technology already. The rest of the schools are in the process of adopting the same. 
Running a school is also a form of business. Therefore, every business desires to acquire the latest available technology and resources to get the optimal solution. 
In a nutshell, School ERP Software is a necessity for schools and colleges in today's times. 
The 5 Effective Cloud-based School ERP Software in India are as follows: 
So, we are sharing top 5 School ERP software for managing schools, institutes and colleges. We are writing top features and other details with each school ERP software. Let's start with the best one:
Vedmarg School ERP Software:

 
Vedmarg is a flagship product of TechDost Services Pvt Ltd. It comprised 40+ modules that cater to the crucial needs of Schools and Colleges. It is developed by taking into account all the critical issues that an institution has to suffer from.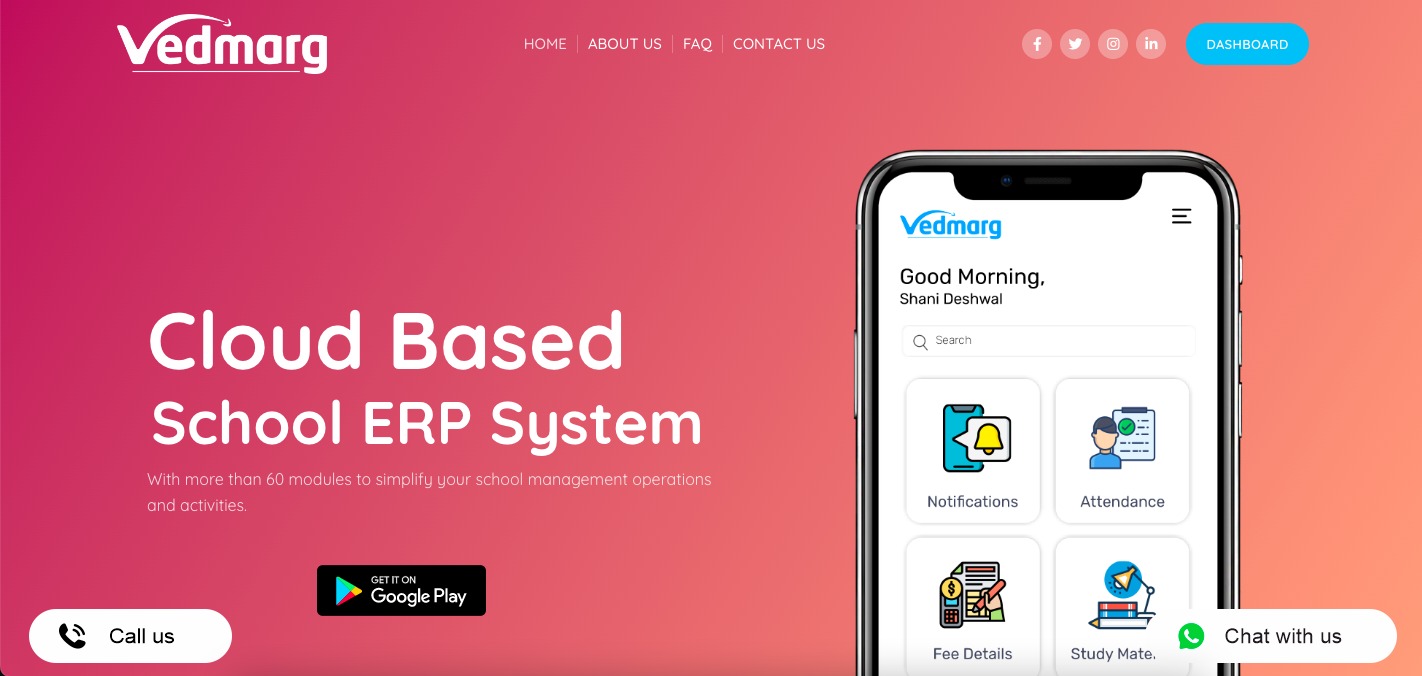 Vedmarg is embraced with a ton of powerful features including Fee Management, Student Management,  Attendance Management, Admission Management, Payroll Management, Resources Management, Library Management, Transport Fee Management, and even much more. 
Every institution has different needs, requirements, and difficulties. Therefore, Vedmarg offers comprehensive customized solutions to serve your business needs. 
It does not provide assistance to the management only. In fact, It is extremely crucial for Students, Teachers, and Parents as well. 
a. For Students: 
The students will be notified regarding each & every activity that has happened in the school. So, then there is no need to worry in case He/She gets absent for a day. Moreover, you will receive updates about upcoming events as well.  
b. For Teachers:
Teachers can directly communicate with the students if they are having any doubts or queries in any subject. In addition to this, Teachers can give homework, assignments, and any piece of work to their students. 
c. Parents: 
Parents can examine the regular performance of their wards. They do not have to visit the school to clear the dues of their child. A payment gateway is integrated into Vedmarg's Mobile Application that can help you to pay the school fee without any hassle.  
Vedmarg is offering a 14-day free demo for a limited period of time.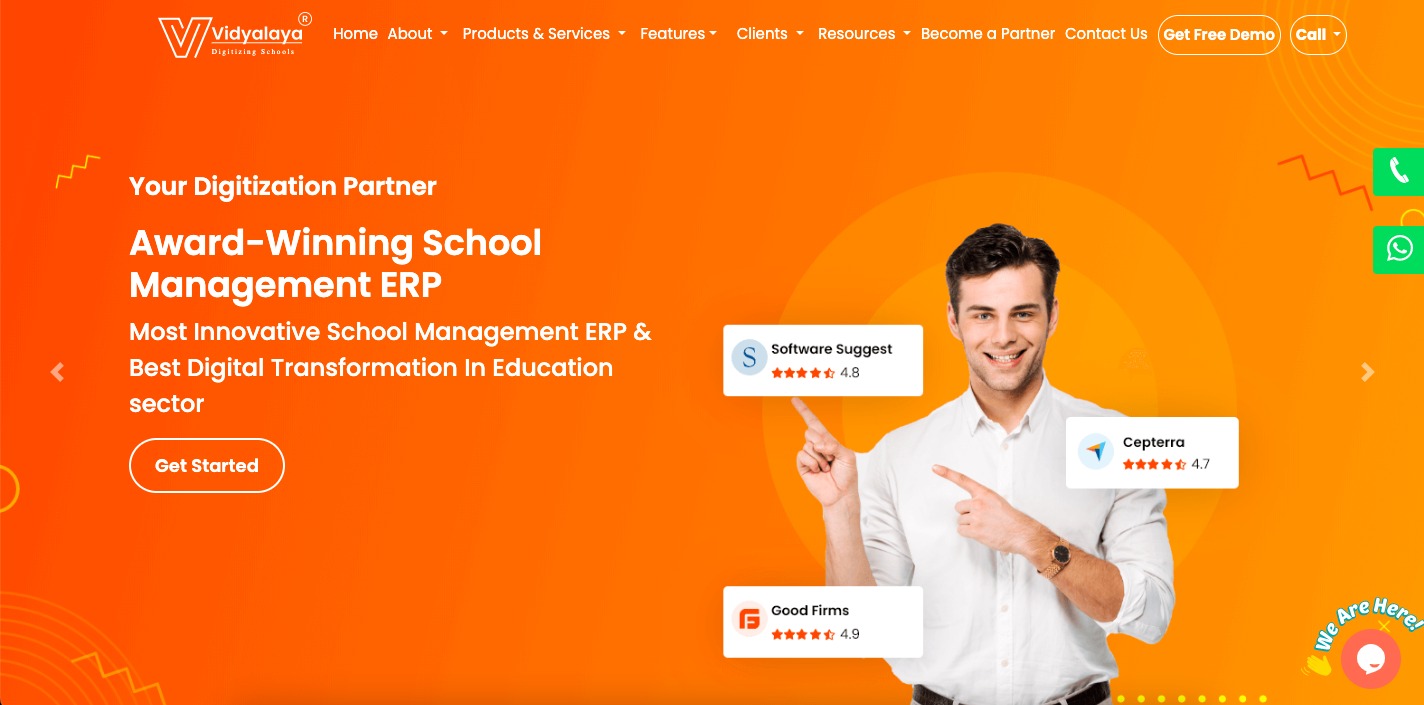 Vidyalaya ERP is a software that provides school management solutions by easing down the complex managerial solutions of educational institutions. The objective is to establish strong communication via a centralized platform. The software consists of a bunch of significant modules that assist in the execution of school tasks. It enforces faster, more dynamic, and more reliable solutions. 
Teachmint makes the functioning of the school easier and smoother to a great extent. It provides tons of benefits to schools and colleges that include Human Resource Management, Fee Management, Inventory Management, Transport Management, etc. It broadens the vision of the school, improves efficiency, and reduces the chances of errors that were common in the traditional management system. 
MyClassCampus ERP Software:
MyClassCampus is introduced to sort out the problems that a school has to incorporate on a regular basis. It brings more clarity and boosts communication which improves the overall performance of an educational institution. MyClassCampus offers a highly advanced mobile application to manage the 360° operations of schools and colleges. 
Fedena helps in managing the day-to-today activities of schools and colleges effectively. It offers comprehensive solutions to all types of institutions regardless of their size. It focuses on the result-oriented approach to embracing institutions with improved efficiency and better scalability. Furthermore, it provides customized solutions according to customer preferences.