The School ERP Software has gained significant popularity since the Covid Pandemic Inception. Digital Education initially started as an alternative to the traditional management system during the lockdown period. But, Soon it emerged as the core mechanism to administrate the school activities extensively. In this article we have shared the features, benefits, and how you can Download School Management Software Full Version with Source Code. 
Before proceeding with the process to download school management software, we will share important points with you to know why online school management software is better than a offline school management software.
What is a School Management Software?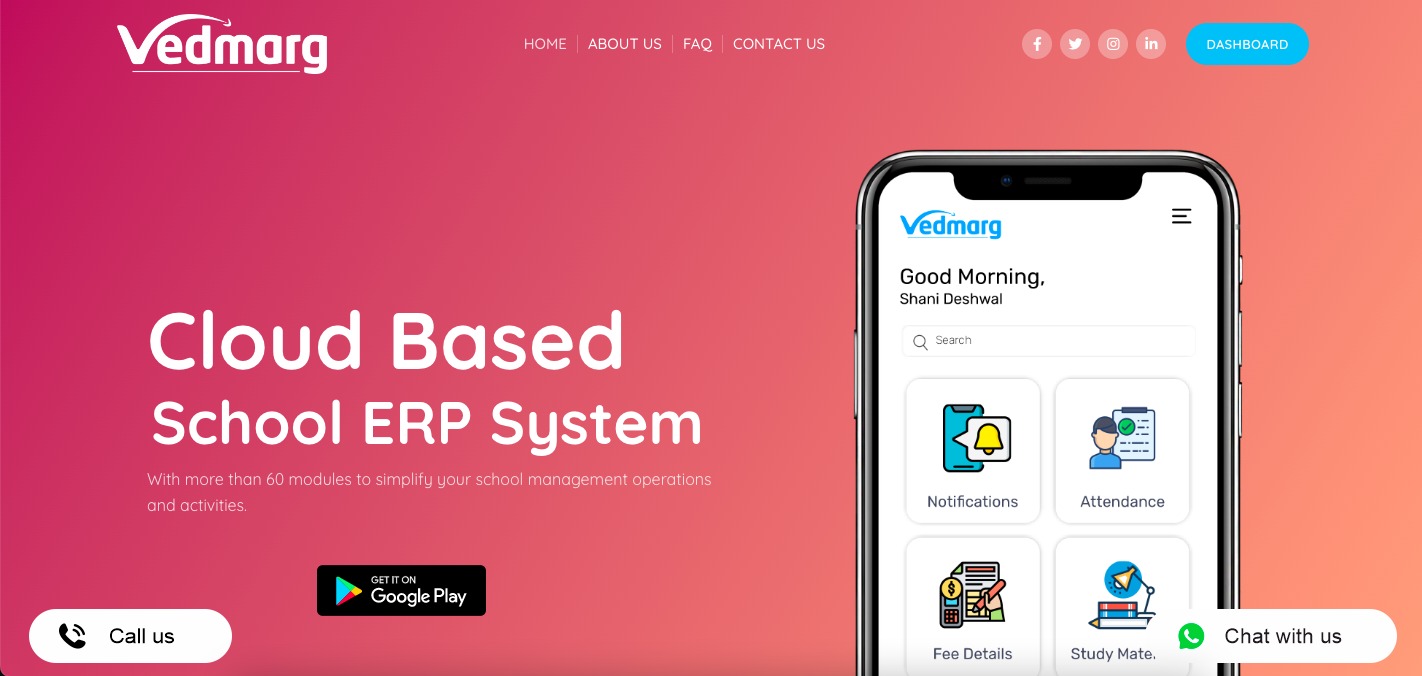 School Management Software is a software application that assists in streamlining the complex managerial tasks of an educational institution. The system is specially designed to automate tedious school tasks such as Transport Fee Management, Record Management &  Accounting. The objective of the software application is to simplify the functioning of schools and colleges. 
Features of Vedmarg: Free School Management Software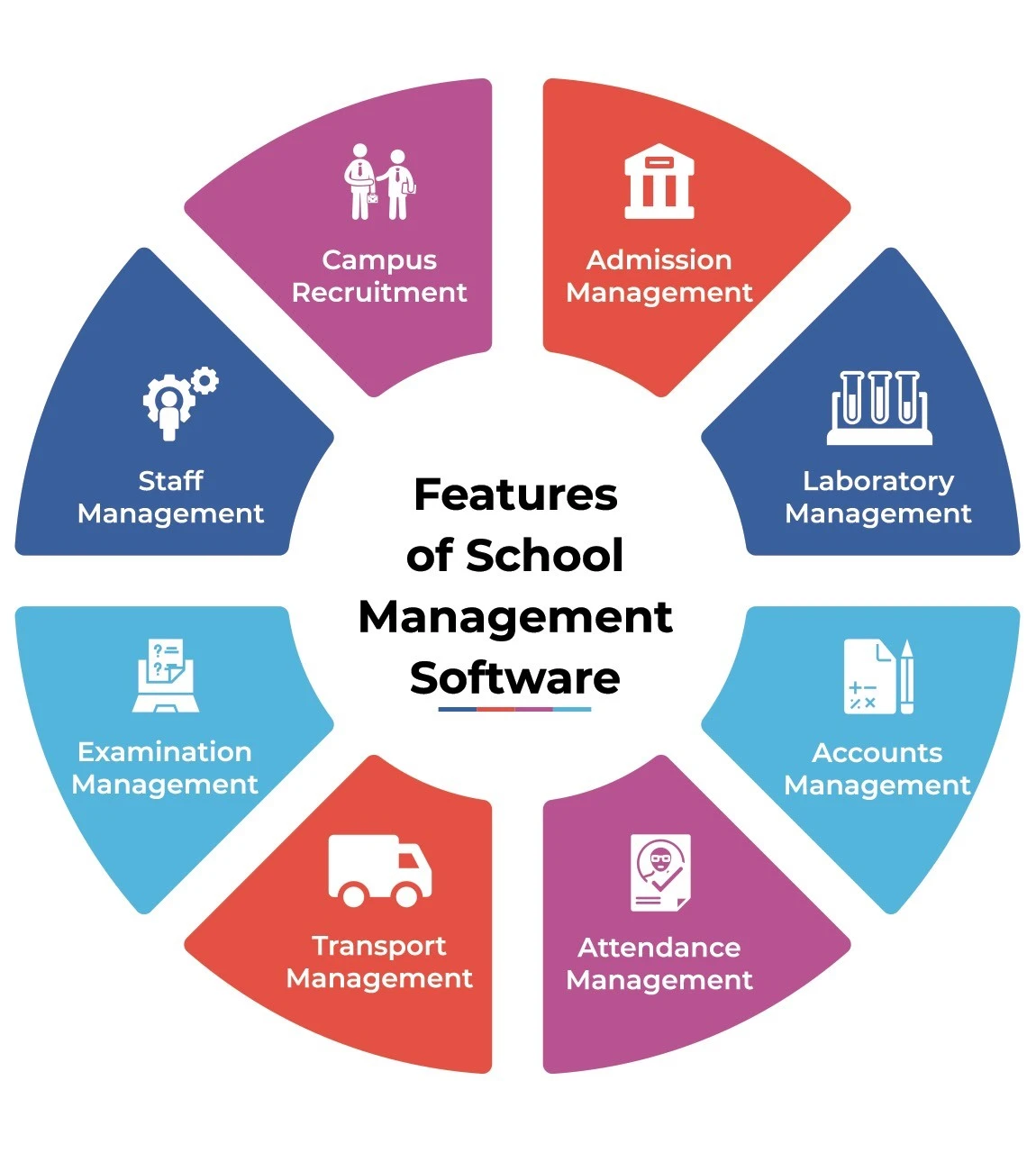 Fee Management System
Fee Management is the paramount activity for any school or college. With the arrival of Cutting-edge technology and modern solutions, Fee Management has also shifted its paradigm. 
The Fee Management Module in Vedmarg assists in fee collection, receipt generation, tracking records, etc. It automatically adds a penalty in case of late fee dues. 
A payment gateway is integrated into the system software that will process all financial transactions. 
Attendance Management System
The 'Vedmarg – Student Application' is distinctively designed for students where they can keep a track of their attendance. The tool provides real-time attendance tracking information for students, teachers, and staff members. 
Fee Receipt and Finance Reports
Vedmarg is incorporated with a dedicated Reporting Module that provides detailed analytics and insights about each aspect of a school. It includes online fee collection, attendance management, online admission management, student performance system, and other vital metrics. 
A custom reporting feature is also embraced within the software application that contains powerful filter options which significantly help in taking critical decisions for the long-term vision of the organization. 
Student Management System
Managing student information is the key aspect of educational education. It includes academic details, performance reports, and personal details. 
Vedmarg helps in storing the data that can be easily assessed by the teachers and school administrators which will considerably help in saving time and energy to keep an eye on individual students.   
Library Management System
A School Management System has many advantages for school administrators. Another key feature of Vedmarg is library management system which makes it easy to track the books and resources being issued to students. 
Benefits of Vedmarg School Management System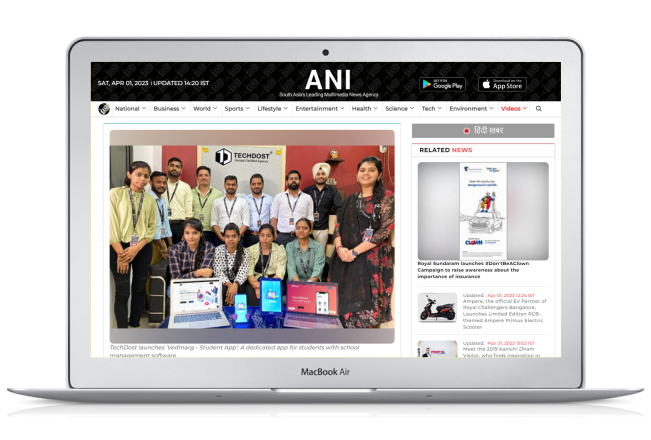 Cloud-based System
Cloud-based ERP is an application software where content is delivered on the cloud with help of the internet. It operates on a secure server and provides ease in the accessibility of data. 
Facilitate Better Communication
ERP Software establishes strong communication between all the stakeholders. The students can get an in-depth learning experience. Teachers can control the classroom more efficiently. Admins can keep an eye on everything digitally. Parents can monitor the performance of their children.
Efficient Solution
It improves the productivity of an institution to a great extent. It saves time, energy, resources, and cost significantly.
Better Data Management
Handling a bulk of data is not a piece of cake. Our Vedmarg ERP software has the potential and capability to hold and store a large volume of data comprehensively. You can retrieve the data from anywhere at any time. 
Improved Financial Management
The traditional method used to have a pen and paper to record all the finance-related activities of an institution. The Cloud-based solution lets you manage and access financial transactions more conveniently. 
Download School Management Software Full Version with Source Code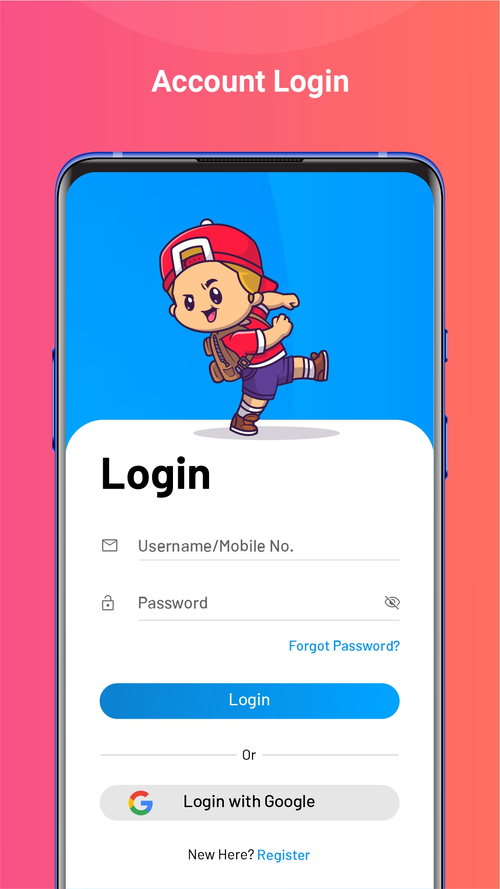 You can download Free School Management Software full version with source code by following these simple steps
School Management Software Course Code Free Download
Visit our website. (www.vedmarg.com)

There is a contact form on home page.

Fill in the necessary details

Our support team will contact you within 24 hours to proceed further. 

The support team will share the details with you. 

Team will guide you how to setup source code on your machine.

You are on Onboard to Vedmarg
In case of any difficulty, You can get in touch with us at [email protected], or you can simply drop a message at +91-7500996633. Our chat support is available 24/7 for our clients.